News
News
At Springmont, we're proud of our school and like share the accomplishments of our students, alumni, faculty and staff. Here you'll find information about Springmont including recent school news, articles about our curriculum and other interesting items. For additional press or media information, please contact Julie Strickland
jstrickland@springmont.com
or 404.252.3910.
Alumni Panel this Thursday!
January 08, 2019
By Lauren Stevenson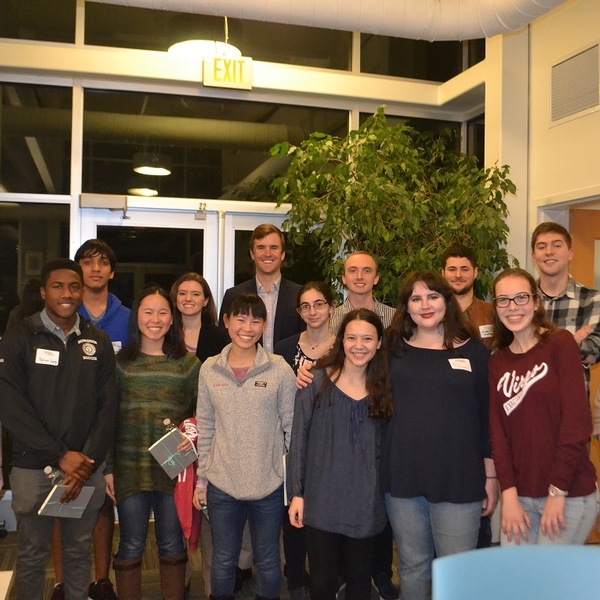 The 2019 Springmont Alumni Panel is this Thursday, January 10! Former Springmont students will speak about their Springmont experiences and how they serve them as young adults. All parents, as well as Upper Elementary and Middle School students, are invited to gather at 6:00 p.m. to mingle and enjoy refreshments, and the panel conversation is scheduled to start at 6:30 p.m. We look forward to seeing you there! Kindly RSVP and feel free to submit your questions in advance!
Follow Us on Facebook!
---
Springmont School.
1 day ago
Photos from Springmont School.'s post
We recognize that choosing a school is one of the most critical decisions parents make and that word-of-mouth referrals are the #1 way new families learn about Springmont. We encourage you to share your family's Springmont experience with neighbors, friends and colleagues whenever you can, but especially this week as we celebrate Share Springmont! Like and Follow us, and Share our posts!
---
Springmont School.
2 days ago
Our students are engaged in all kinds of lessons and learning. Last week, Ellen's students had plant identification lessons with Outdoor Science Education Teacher Michelle. We encourage our parents to be engaged, too! Please check your Junk email folder for the 2019 Parent Engagement Survey sent this morning!
---