News
News
At Springmont, we're proud of our school and like share the accomplishments of our students, alumni, faculty and staff. Here you'll find information about Springmont including recent school news, articles about our curriculum and other interesting items. For additional press or media information, please contact Julie Strickland
jstrickland@springmont.com
or 404.252.3910.
2021-22 Main Dates Calendar & Tuition Schedule - Tuition Assistance Applications Due Feb. 15
February 01, 2021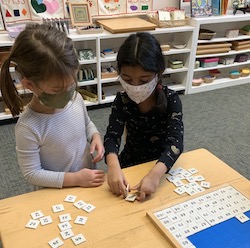 As noted in the Head of School & Board Chair Update sent to all parents Friday, we are looking forward to continuing to grow and thrive as a community with you and your children in 2021-22!
Click here for our 2021-22 Main Dates Calendar. (Additional calendar items will be provided in early summer via the online school calendar.)
Click here to view the 2021-22 Tuition Schedule.
Springmont is committed to making an exceptional education accessible to a diverse community of students. Applications for tuition assistance for the upcoming school year are being accepted through Monday, February 15, 2021, from families who wish to apply.
The information you submit is confidential, and each application we receive will be considered. Please note there is no guarantee of an award. Even if your family received an award this year, you must re-apply for next year.
Applications should be completed and submitted via the FAST, Powered by ISM website. A $45 application fee will apply.
Contact Jeanetta Johnson, Director of Finance, should you have any questions about the process.