News
News
At Springmont, we're proud of our school and like share the accomplishments of our students, alumni, faculty and staff. Here you'll find information about Springmont including recent school news, articles about our curriculum and other interesting items. For additional press or media information, please contact Julie Strickland
jstrickland@springmont.com
or 404.252.3910.
Welcome, Ann Van Buskirk!
October 04, 2021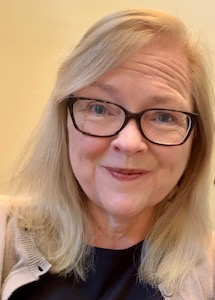 We are excited to announce that Ann Van Buskirk has joined the Springmont community as our new School Counselor! Ann is recently retired after serving the DeKalb County School District for the past 31 years. She is a licensed Clinical Psychologist and a Certified School Psychologist, as well as an adjunct faculty member of the Psychology department at Emory University. Ann is passionate about integrated social-emotional learning experiences, positive well-being, nature, connecting, and social justice. She enjoys cooking, cannot fall asleep without reading, and loves spending time with her pets, adult children, and spouse of 39 years. Ann was drawn to Springmont several years ago while touring on behalf of DeKalb County and is thrilled to be part of the Springmont community.
Ann will be on campus Monday – Thursday each week and looks forward to working alongside teachers to support our students' social/emotional development. She will begin by observing in classrooms and learning more about the unique opportunities offered by our Montessori environment. Ann will then be available to support individual students, small groups of students, Elementary & Middle School classes, parents, and families. We are delighted to have Ann's expertise as we continue to work through the challenges of today's world and support the leaders of a better tomorrow.