News
News
At Springmont, we're proud of our school and like share the accomplishments of our students, alumni, faculty and staff. Here you'll find information about Springmont including recent school news, articles about our curriculum and other interesting items. For additional press or media information, please contact Julie Strickland
jstrickland@springmont.com
or 404.252.3910.
Volunteer Appreciation Breakfast & SPA Meeting - May 6
May 02, 2022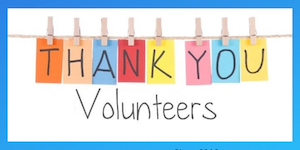 Parent volunteers have been and will continue to be a very important part of rebuilding the Springmont community! We look forward to thanking all parent volunteers at our Volunteer Appreciation Breakfast that will be held in conjunction with our final Springmont Parent Association (SPA) meeting of this school year. All parents are invited to attend - we appreciate our garden helpers, classroom volunteers, Spirit Store helpers, Room Parents, SPA volunteers, and all those parents who have helped in so many ways to make the 2021-22 school year extraordinary! Our students, families, and staff have benefited from your time, energy, and talents!
We hope you will join us on Friday, May 6, at 9 am in the Pavilion for some coffee and breakfast treats. There is no need to RSVP.