News
News
At Springmont, we're proud of our school and like share the accomplishments of our students, alumni, faculty and staff. Here you'll find information about Springmont including recent school news, articles about our curriculum and other interesting items. For additional press or media information, please contact Julie Strickland
jstrickland@springmont.com
or 404.252.3910.
Updated Air Travel Policy for Fully Vaccinated People
May 10, 2021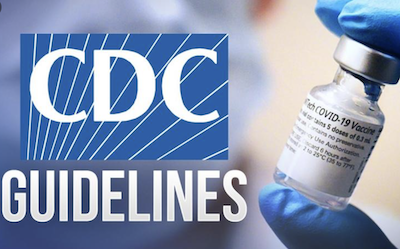 As you know, Springmont makes the health & safety of our school community a top priority and for the last 14 months has taken a conservative, proactive approach to all things COVID. Thanks to everyone's cooperation and diligence in following the school's protocols, we have been very successful in mitigating the spread of the virus in our school community, allowing us to keep students learning on campus.
We also recognize that as local restrictions are eased and summer's opportunities for increased socialization outside our households arrive, we cannot expect families to maintain all of our current restrictions. While we will continue to ask all community members to follow all CDC guidelines and school policies, effective May 10, Springmont is amending our air travel policy for fully vaccinated people (which does not include children), only.
Beginning today, fully vaccinated people may resume essential domestic air travel (i.e., required business trips, family emergencies, etc.) without quarantining and/or testing afterward so long as they:
follow all CDC travel guidelines (which include wearing a mask while traveling),
are not exhibiting symptoms of COVD-19, AND
are willing to show official, dated proof of vaccination (CDC COVID-19 Vaccination Record Card) either before traveling or at arrival carpool after travel concludes. (To ensure the greatest possible medical confidentiality, we will not be keeping a copy or record of these.)
Further, children of fully vaccinated people who have participated in essential domestic air travel will no longer need to quarantine and/or test following the person's return to the household assuming the above 3 conditions have been met.
Please remember that children under the age of 16 are not yet able to be vaccinated and are therefore not eligible for air travel without testing and/or quarantining afterward.
In addition:
Those unable or unwilling to show official, dated proof of vaccination (CDC COVID-19 Vaccination Record Card) will be asked to quarantine and/or test, and children from that household will be asked to remain off campus until negative test results are provided.
If a household receives a visitor(s) who travel(s) by air, proof of vaccination or negative test results for the air travelers will be required before students from the household can return to campus.
All families with household members who have traveled by air are asked to continue to answer the Daily Health Screening app questions accurately, indicating YES for air travel for 14 days post return date.
Following guidelines from the CDC, Springmont will continue to ask all members of our school community (including those fully vaccinated) to:
Wear a properly fitted mask and maintain physical distancing in all indoor public settings (i.e., stores, gyms) and when visiting indoors with unvaccinated people (which includes all children) from multiple households
Avoid large, indoor gatherings (i.e., crowded restaurants, indoor graduations/ceremonies, indoor concerts, and sporting events)
Wear a properly fitted mask and maintain physical distancing, as much as possible, when in crowded outdoor settings and venues (i.e., outdoor graduations/ceremonies, neighborhood gatherings, outdoor concerts and sporting events, graduation ceremonies, water parks/pool areas/swim meets, outdoor amusement parks, zoos, etc.)
Please note that all other Springmont COVID policies and procedures currently remain unchanged. This includes mask-wearing on campus and all aspects of our Community Agreement and COVID-19 Handbook not specifically altered above.
We appreciate your continued compliance with Springmont's COVID protocols and acknowledge that your cooperation and close adherence have made a positive impact on the health & safety of our school community this year. We also know that while these measures controlled the spread of the virus, they came at the expense of socializing with extended family and friends; we eagerly look forward to opportunities to resume a more normal lifestyle and to renewing our Springmont community.
We recognize and appreciate the differences of opinion about how best to handle the pandemic now and into the future and kindly ask everyone to continue to practice Mutual Respect, one of Springmont's core values. If you need clarification or have any concerns, thoughts, or questions about air travel, procedures following travel, or any Springmont COVID-19 policy or procedure, please email feedback@springmont.com.