News
News
At Springmont, we're proud of our school and like share the accomplishments of our students, alumni, faculty and staff. Here you'll find information about Springmont including recent school news, articles about our curriculum and other interesting items. For additional press or media information, please contact Julie Strickland
jstrickland@springmont.com
or 404.252.3910.
Thankful for your Support!
November 16, 2020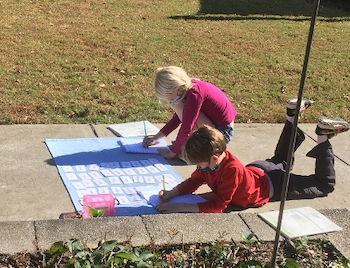 Thank you to everyone who has given so generously to support the 2020-21 Springmont Fund! So far, 46% of our current families have made a gift or pledge. With the help of alumni families, grandparents, and faculty and staff, we have raised nearly $134,000 which will help Springmont to continue to deliver a world-class Montessori curriculum this year and for many years to come. I am so proud of the work we have done together, but I believe our community can boost our current participation rate.
No gift is too small, and pledges can be fulfilled until July 31, 2021. If you have not done so already, please consider making your gift or pledge before Thanksgiving Break. Wishing you all a healthy and happy holiday!