News
News
At Springmont, we're proud of our school and like share the accomplishments of our students, alumni, faculty and staff. Here you'll find information about Springmont including recent school news, articles about our curriculum and other interesting items. For additional press or media information, please contact Julie Strickland
jstrickland@springmont.com
or 404.252.3910.
Summer 2021 Toddler program & Primary Camp
February 08, 2021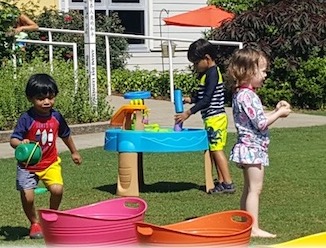 We are excited to open registration for our Summer 2021 Toddler Program and Primary Camp!
Toddler & Primary families may look forward to (6) one-week sessions: June 7-11, June 14-18, June 21-25, June 28-July 2, July 12-12, July 19-23.
Three Schedule Options are available: Half Day: 8 a.m. - 12 p.m., School Day: 8 a.m. - 3 p.m., and Full Day: 8 a.m. - 5 p.m.
Registration may be completed online and is due April 30.
Please note that Toddler students from both classes will form one Toddler cohort and Primary students from all classes will form one or two Primary cohorts. All health & safety protocols in place at the end of the school year and our Community Agreement will remain in effect. Students who travel and/or attend camps at other locations when not at Springmont may be asked to test or quarantine depending on the circumstances and the level of community spread.