News
News
At Springmont, we're proud of our school and like share the accomplishments of our students, alumni, faculty and staff. Here you'll find information about Springmont including recent school news, articles about our curriculum and other interesting items. For additional press or media information, please contact Julie Strickland
jstrickland@springmont.com
or 404.252.3910.
This Saturday! Our 25th Annual Springmont Festival & Montessori Mile!
September 30, 2019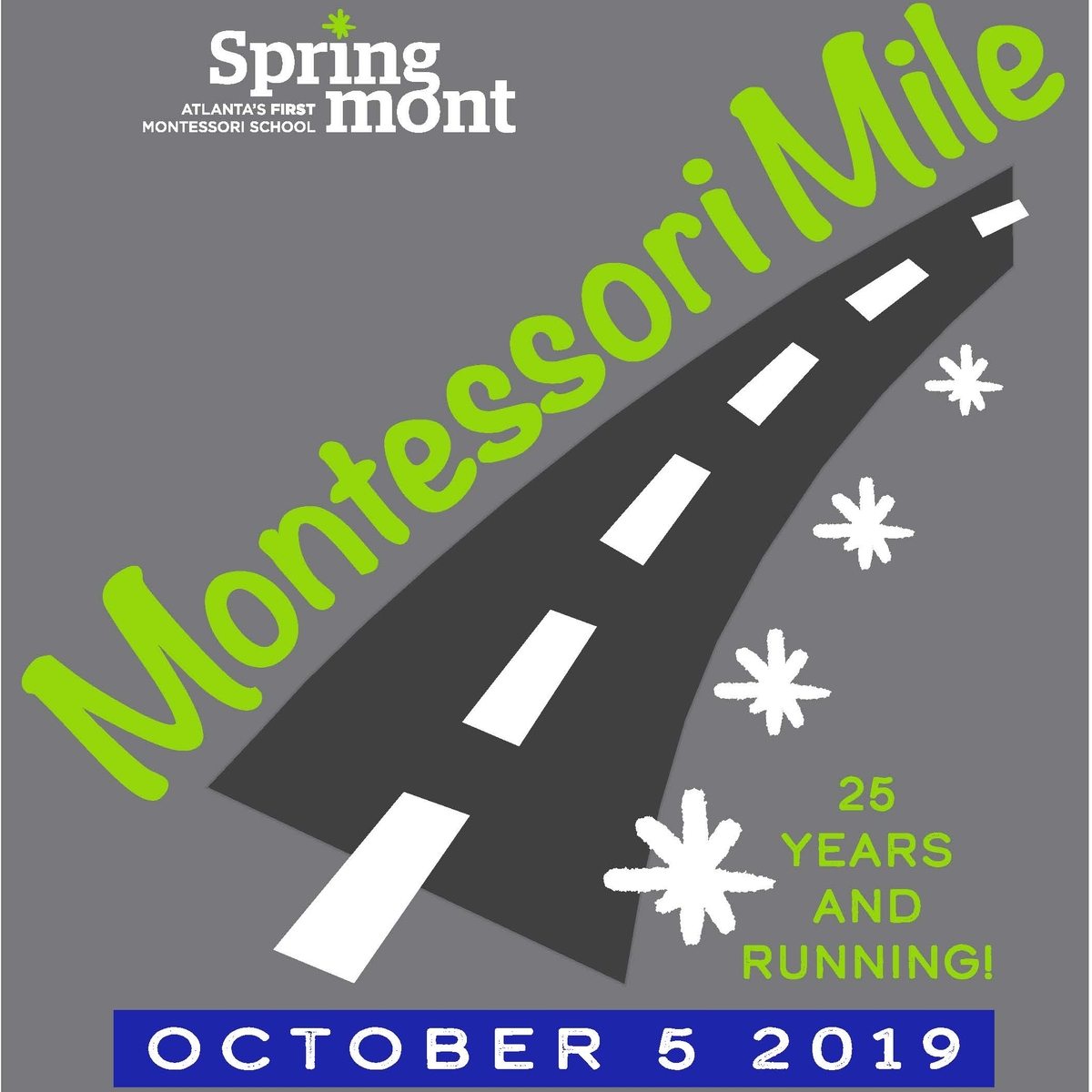 You won't want to miss all the activities on campus this Saturday, October 5! Please note ALL parking is off campus at the Sandy Springs United Methodist Church's Hitson Activity Center. Shuttles run continuously 7:15 - 8:30 a.m. and 9:30 a.m. - 1:00 p.m. Please help us be a good neighbor by not parking on Mitchell Rd. or in adjacent neighborhoods!
Race Registration has been extended through tomorrow, October 1, at 8 am! Click here to register for the Adult Mile (15 yrs. and over) and Children's Mile (6-14 yr. olds) on Long Island Drive and/or the Dashes (6 and under) and Diaper Derby (2 and under) on the Field. Each race registration is $18 and includes a long-sleeved commemorative t-shirt! After tomorrow at 8 am, runners may do Race Day Registration for $25, and preferred t-shirt sizes are not guaranteed. Questions? Email Tiffany Orem.

NEW! Springmont Fund Kickoff Party. Make plans to stay on campus for a cookout, pumpkin-decorating, games on the lawn and raffles. Kindly click here to pre-register for lunch which allows us to plan for adequate quantities of food and drink!