News
News
At Springmont, we're proud of our school and like share the accomplishments of our students, alumni, faculty and staff. Here you'll find information about Springmont including recent school news, articles about our curriculum and other interesting items. For additional press or media information, please contact Julie Strickland
jstrickland@springmont.com
or 404.252.3910.
Orientation Week - Updated Schedule
July 12, 2021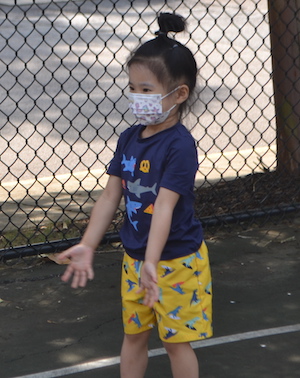 We look forward to having all students back on campus the week of August 9! Springmont's Orientation Week is designed with great care and intentionality, providing new and move-up students and their families time to acclimate to a new school environment and all students opportunities to ease into what promises to be a wonderful year of engaged learning and renewed community. Please reference the UPDATED schedule emailed to parents on July 12 as you plan for your family's return to campus!
We are delighted to invite new and returning students and their parents to our Meet & Greet on Friday, August 6! Come to campus to say hello to faculty and staff, take a peek inside classrooms, shop the Spirit Store, and more! Due to parking constraints and COVID health & safety protocols, each family will be invited to attend a one-hour timeslot. We ask that families bring just ONE vehicle to campus, arriving and departing within their assigned hour. For the health & safety of all, everyone 2 and older is kindly asked to wear a properly fitted mask while on campus, regardless of vaccination status. Invitations will be emailed the week of July 19!