News
News
At Springmont, we're proud of our school and like share the accomplishments of our students, alumni, faculty and staff. Here you'll find information about Springmont including recent school news, articles about our curriculum and other interesting items. For additional press or media information, please contact Julie Strickland
jstrickland@springmont.com
or 404.252.3910.
Montessori Mile Race Results!
October 31, 2022
By Julie Strickland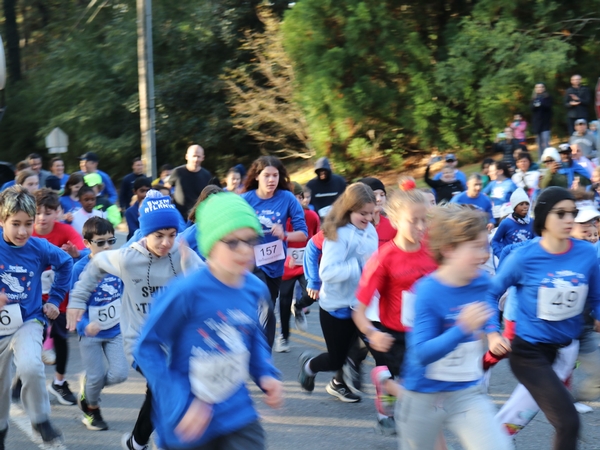 We are thrilled that so many families joined us for our Springmont Festival & Montessori Mile on October 22! As noted in Springmont Fund Chair Will Johnson's letter to parents last week, fast runners, yummy chili, food trucks, and fun stuff to do made for a fantastic community celebration! Click here to see the official race results for the Children and Adult Miles as well as some additional photos!
Follow Us on Facebook!
---
Springmont School.
1 day ago
Today is Springmont Reads!, Springmont's annual celebration of reading, and the last day of our Book Fair. While students are read to and encouraged to read independently every day of the year, today, classes invited guest readers to share in the joy of reading. Livia's class was fortunate to host Head of School Megan Hakerem, who read Maybe by Kobi Yamada, an inspiring story about how each person is unique and possesses endless potential. Make sure to ask your children about who their guest reader was today!
---
Springmont School.
2 days ago
Yesterday, Upper Elementary students enjoyed a fascinating presentation and Q&A by Springmont parent and best-selling author Aisha Saeed! With great humor and humility, she shared her journey to becoming a published writer, the arduous process of editing and rewriting each book, and the lengthy process for creating an amazing book cover. Aisha acknowledged that becoming a published author was a long shot but reminded students that "You're not guaranteed to get what you hope for if you try, but you are guaranteed to not get what you hope for if you don't try." We are honored to be Aisha's first in-person author visit post-pandemic!!
---