News
News
At Springmont, we're proud of our school and like share the accomplishments of our students, alumni, faculty and staff. Here you'll find information about Springmont including recent school news, articles about our curriculum and other interesting items. For additional press or media information, please contact Julie Strickland
jstrickland@springmont.com
or 404.252.3910.
Middle School Commencement Will Be Live-Streamed!
May 17, 2021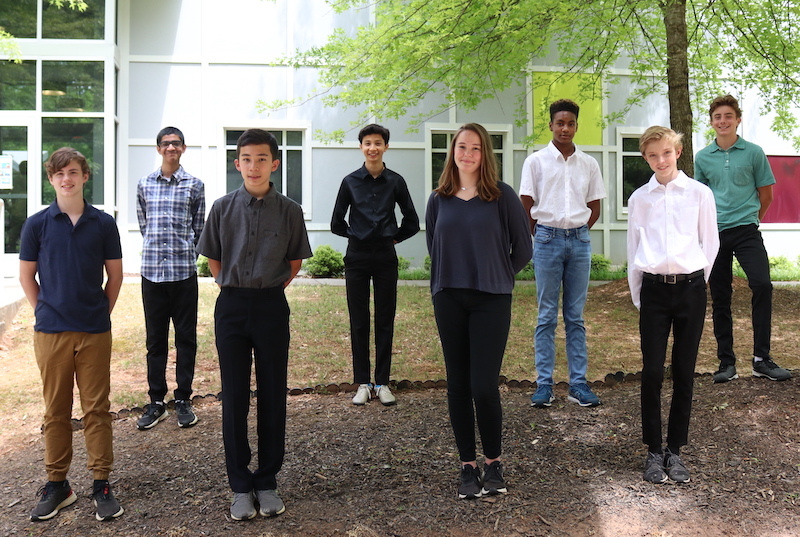 As announced in Acting Head of School Megan Hakerem's May 14 Update, we are excited to invite all members of the Springmont community to join us via Live-Stream for our 18th Commencement Ceremony on Thursday, May 27, beginning at 6:30 p.m. While 8th-year students and their families and faculty/staff may attend in-person, for health & safety reasons we must limit the number of people on campus.
We look forward to celebrating these students and know you won't want to miss hearing each of them speak about their Springmont experience and plans, hopes and dreams for the future. There's no need to RSVP; just stay tuned for Live-Stream information that will be shared soon! We expect the ceremony to take approximately an hour, concluding by 7:30 p.m.
2021 Graduates (pictured left to right): Mason Smith, Siddhu Guntur, Evan Clough, Sandro Mendes, Dana Edler, Timothy Williams, Cole Kite-Powell, and Chris Huff