News
News
At Springmont, we're proud of our school and like share the accomplishments of our students, alumni, faculty and staff. Here you'll find information about Springmont including recent school news, articles about our curriculum and other interesting items. For additional press or media information, please contact Julie Strickland
jstrickland@springmont.com
or 404.252.3910.
Meet Primary Teacher Laura Cassell
November 16, 2020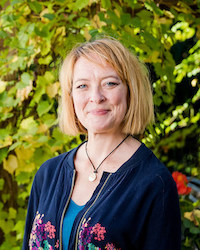 How has Montessori shaped your understanding of children? Montessori is more than a pedagogy for learning; it's a way to follow the child as he/she reveals what he/she fundamentally needs at any given moment. As adults, there is a freedom and an allowance for us to be part of that moment and to guide children to what is already waiting for them in an environment that has been specially designed for them.
Is there a particular lesson you like to give to new students and why? The Montessori classroom provides such a rich environment for young children and gives them the independence they require to learn. One of my favorite lessons for young students is pouring water. It sounds simple to us, but what this and many of the other works available on our shelves provides is a tangible representation of how children are capable scientists. Not merely an exercise in pouring water from one vessel to another, it's an in-depth study of the properties of water, gravity and viscosity. It is discovering the answer to the question, "What if…?" It is learning that inquiry is good and that there is freedom in discovery through trial and error. Montessori children feel safe and in charge of their work. Independence and freedom to choose are powerful outcomes of this deceivingly simple work.
What is a special interest you bring into the classroom? Because the Primary child is interested in EVERYTHING, I delight in the variety of what I may offer as I, too, have a wide variety of interests. When a child expresses a particular interest, I am thrilled to be able to give depth and richness to the experience. Recently, some of my young friends expressed an interest in skeletons, so we made a study of human anatomy. Try not to smile when your child explains to you how the "amygdala" helps you laugh!