News
News
At Springmont, we're proud of our school and like share the accomplishments of our students, alumni, faculty and staff. Here you'll find information about Springmont including recent school news, articles about our curriculum and other interesting items. For additional press or media information, please contact Julie Strickland
jstrickland@springmont.com
or 404.252.3910.
Meet Middle School Teacher Gretchen Stamps
November 09, 2020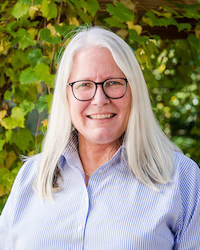 How has Montessori shaped your understanding of children? The teachings and educational philosophy of Maria Montessori have helped me gain more understanding of the developmental needs of children as they grow mentally, socially, and academically and become independent. Montessori education's emphasis on nurturing a child's sense of order and interests, while promoting the connection between collaboration and independence has helped me understand the importance of those connections in helping my students progress.
Is there a particular lesson you like to give to new students and why? One of my favorite fiction authors to read with Middle School students is Agatha Christie. There is no better way to ignite students' "little grey cells," the phrase used by the British mystery writer's character Hercule Poirot, the world-famous Belgian detective, for what he uses to solve murders – his brain. Reading a murder mystery not only sharpens students' analytical and critical thinking skills but also provides a fun opportunity to collaborate with classmates in discussions that center on solving the mystery.
What is one thing that you think defines you as a person? One thing I believe defines me as a person is consistency. I feel and believe strongly that doing things consistently and doing them the same way creates a calm environment and builds stability and loyalty. In the classroom, consistency is key.