News
News
At Springmont, we're proud of our school and like share the accomplishments of our students, alumni, faculty and staff. Here you'll find information about Springmont including recent school news, articles about our curriculum and other interesting items. For additional press or media information, please contact Julie Strickland
jstrickland@springmont.com
or 404.252.3910.
Join the E-Recycling Drive!
April 18, 2022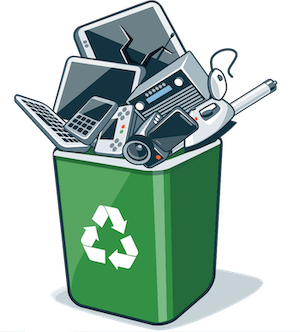 This year, in keeping with our core value, Stewardship of the Environment, and in celebration of Earth Day, we are partnering with Novus Solutions for an E-Recycling Drive. Families are invited to gather their electronic clutter (including items like hairdryers, cellphones, laptops, tablets, printers, gaming consoles, cables, wires, etc.) and bring it to campus today through Monday, April 25, at 9 am.
Unwanted electronics may be placed in the large cardboard bins in the Pavilion between 8:45 am and 2:00 pm each day this week and until 9 am on Monday, April 25. Please do not attempt to drop off items during arrival and dismissal carpool times. Because we are charged by the pound to have the items recycled, we are requesting a $15 donation for computer monitors, televisions, and other bulky items. Click here to make your donation.