News
News
At Springmont, we're proud of our school and like share the accomplishments of our students, alumni, faculty and staff. Here you'll find information about Springmont including recent school news, articles about our curriculum and other interesting items. For additional press or media information, please contact Julie Strickland
jstrickland@springmont.com
or 404.252.3910.
International Night Drive-In Movie - THIS Friday, February 19!
February 16, 2021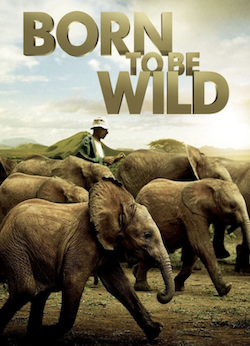 International Night is Springmont's annual celebration of our school's diversity and the lives and cultures of people around the world. This year rather than gathering for our usual musical performance and potluck dinner, we will host families for a drive-in screening of the family-friendly documentary Born to Be Wild. Narrated by Morgan Freeman, this 40-minute film is a heartwarming account of orphaned orangutans and elephants and the extraordinary people who rescue and raise them.
Our private showing will be on Friday, February 19, beginning at 6:30 p.m. rain or shine. Due to a maximum capacity of 110 vehicles, online pre-registration is required and limited to one per family on a first-come, first-served basis. A $10 registration fee will hold your place and provide a family-sized bag of popcorn* at arrival. Unfortunately, if you are unable to make the show, refunds will not be provided. Once registration fills, a waitlist will begin.
For the health & safety of all, carpooling with those outside your household is strongly discouraged and families will be asked to remain in their vehicles or dedicated space.
*For those with children under 3, please remember that popcorn can be a choking hazard and consumption should be closely supervised by parents.
Want to see yourself on the big screen?
To add to the community-building spirit of this event, we invite families to share pictures or short videos (15-30 seconds) of themselves in cultural attire, holding flags of their family's heritage, greeting Springmont in a world language, preparing an ethnic dish, etc. Be creative! Photos and videos should be sent to jstrickland@springmont.com. We have extended the due date to TOMORROW, February 17, at 4 p.m. Photos and videos will be stitched together to create a brief pre-movie presentation highlighting Springmont's diversity and our awareness and appreciation for the people and cultures of the world.
SPA is still accepting recipes for an International Night Cookbook!
It's not too late to submit your family's favorite recipe for the Springmont Parent Association's International Night Cookbook. Use the recipe card found here and send to Ann Colonna at ann_eskew@yahoo.com.