News
News
At Springmont, we're proud of our school and like share the accomplishments of our students, alumni, faculty and staff. Here you'll find information about Springmont including recent school news, articles about our curriculum and other interesting items. For additional press or media information, please contact Julie Strickland
jstrickland@springmont.com
or 404.252.3910.
Earth Day is this Friday, April 22!
April 18, 2022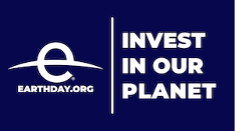 At Springmont, we have been celebrating Earth Day, officially, since 2008. Unofficially, we have celebrated it every day since the inception of our core values. Of course, Maria Montessori recognized that the connection between children and the earth is a vital one. "The land is where our roots are. The children must be taught to feel and live in harmony with the Earth." Springmont's core value, Stewardship of the Environment, prompts us to guide even our youngest students towards respect for and awareness of the natural world and their responsibility for it.
As the warnings about climate change increase, many are compelled to ask what we can do to help and offset our own impact on the planet? This year's Earth Day theme is Invest In Our Planet, and at https://www.earthday.org/earth-day-2022/, you can find a full breakdown of what Invest In Our Planet means, including a toolkit of things that we, as individuals, can do to invest in the planet, and by default, invest in our children's future.
In a Montessori environment, you will notice that students, even Toddlers, typically drink from breakable glassware, eat off china plates, and use actual silverware. Not only does this teach children to handle dinnerware and glassware carefully, but it has the added benefit of eliminating single-use plastic items destined for the landfill! Springmont has committed to using compostable dinnerware and drinkware at our events and, in the future, will be working with a company to collect this waste for disposal at a composting facility.
Children at Springmont are also taught to compost food scraps. They understand that from those banana peels, eggshells, and half-eaten apples, comes beautiful, rich organic soil that is then used in our campus gardens to grow vegetables and flowers. Did you know that 60% of your waste stream is compostable? All of that waste could be diverted back into the nutrient cycle by composting, saving land space and generating less methane. Composting is easy; if you need some tips, please contact me at mwolfersberger@springmont.com.
Another initiative we are undertaking this year is an electronics recycling event! Got an old computer, cell phone, or gaming console? This week, in conjunction with Novus Solutions, we will be holding an E-Recycling Drive. This is a great way to divert e-waste from landfills where highly toxic chemicals can leach into the soil and water table. Chemicals and heavy metals like lead, cadmium, and mercury need to be disposed of properly to avoid contamination of surrounding areas. You drop off your unwanted items, and someone else handles their proper disposal – it's a win-win!
We hope everyone will join us to celebrate Earth Day 2022 - Invest In Our Planet - and commit to becoming a steward of the environment.