News
News
At Springmont, we're proud of our school and like share the accomplishments of our students, alumni, faculty and staff. Here you'll find information about Springmont including recent school news, articles about our curriculum and other interesting items. For additional press or media information, please contact Julie Strickland
jstrickland@springmont.com
or 404.252.3910.
As you plan your Year-End Giving, please don't forget Springmont!
December 06, 2021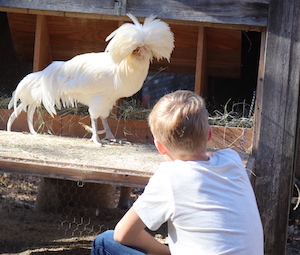 THANK YOU to all the families who so generously support Springmont! In addition to welcoming gifts of time, energy and talents, here are two ways to support Springmont financially.
The 2021-22 Springmont Fund will support enhancements to Springmont's outdoor learning environments. Your support matters and every dollar makes a difference. Our goal is 100% participation – gifts or pledges of any amount are greatly appreciated!
Click here to make your gift or pledge to the 2021-22 Springmont Fund!
Don't miss your chance to earn a dollar-for-dollar tax credit and support Financial Aid at Springmont. The process is quick and simple, and your support will make a big impact for a deserving student.
Watch our 100-second explainer video and then click here to register today!