News
News
At Springmont, we're proud of our school and like share the accomplishments of our students, alumni, faculty and staff. Here you'll find information about Springmont including recent school news, articles about our curriculum and other interesting items. For additional press or media information, please contact Julie Strickland
jstrickland@springmont.com
or 404.252.3910.
Academic Fair is tomorrow!
December 10, 2018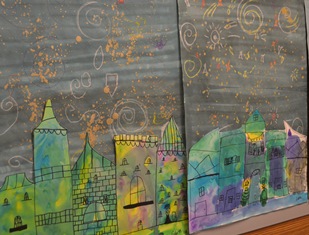 Here's what you need to know! All parking is off campus at the Sandy Springs United Methodist Church's Hitson Activity Center on Mt. Vernon, by the water tower. Shuttles will run continuously beginning at 2:30, with the last shuttle departing from campus to the parking area at 5:15 p.m.
There is no 3:00 or 3:15 dismissal carpool or Enrichment. Parents should park off campus and meet their children in their classrooms. Parents of Primary & Lower Elementary students who are unable to attend should park at the Pavilion and come to the Front Office to pick-up their children. (Lower Elementary children may also be registered for Extended Day.) Parents of Upper Elementary & Middle School students who are unable to attend should pick-up their students directly from their classrooms (at 4:30 for Upper Elementary and 5:00 for Middle School) or register them for Extended Day. All Day Toddler & Primary parents are encouraged to attend; however, All Day classrooms will serve students until 6:00 p.m. as usual, and students without parent attendees will participate in special activities during this time.
In order to accommodate families with students at multiple levels, classroom visit times are staggered.
• Toddler and Primary classes are open 2:45-3:45 for current students and 3:45-4:15 for visitors.
• Lower Elementary classes are open 3:00-4:00 for current students and 4:00-4:30 for visitors.
• Upper Elementary students will display their micronations projects from 3:00-4:30 and Middle School students will share their Future City Competition work 3:30-5:00. Primary & Lower Elementary students are encouraged to come by with their Passports to Learning to collect stickers redeemable for a special treat in the Front Office!
• The Art Show, "Connected by Color: Artist Studies in Primary Colors" highlighting artwork created by Primary, Elementary and Middle School students, is the Media Center 2:45-5:00.